Smarter Workforce Government Leadership Forum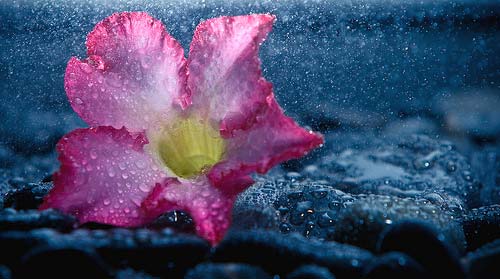 This week I was fortunate enough to be asked to attend the Smarter Workforce Government Leadership Forum hosted by IBM in Canberra. I was invited by my Executive Director for HR because he needed to take along a Gen Yer, and seeing as I was familiar with the technology being discussed it was a good opportunity for me to talk about this stuff and it's application specifically to the public sector.
Timeout! Hoping to finally modify the overall appearance of my old page. Views regarding the appearance of http://gloucesterwomenshockey.ca? Sincerely an attractive womens hockey blog that cares when seeking within the whole Ontario locale. Write a comment. With thanks!
The idea of the forum was to talk about how social networking technologies and Web 2.0 can help the public sector work in more efficient ways.
Public sector and efficiency? I can hear some sniggers already but I'll persist. Although there are those jokes floating around like:
Q. Why don't public servants look out the window first thing in the morning?
A. Because they'd have nothing to do in the afternoon
I would like to say that there are loads of public sector employees that are really passionate about what they do and work really hard.
Time to get off the soap box now and tell you about the forum. Stephen Collins of Acidlabs (@trib) was opening speaker and you can catch his speech here.
One of the best things about this opening speech is the definition of Government 2.0.
Government 2.0 is not specifically about social networking or technology based approaches to anything. It represents a fundamental shift in the implementation of governmenttoward an open, collaborative, cooperative arrangement where there is (wherever possible) open consultation, open data, shared knowledge, mutual acknowledgment of expertise, mutual respect for shared values and an understanding of how to agree to disagree. Technology and social tools are an important part of this change but are essentially an enabler in this process.
Its not just talking about using things like twitter or facebook, but it's about being more collaborative and knocking downs the barriers to creativity and efficiency that often plagues government workplaces.
This kinda set the scene for the day with some attendees at the forum arguing that the government needs to be more transparent with the public (but that first they would need to be transparent internally with employees) and that fear is actually stopping governments from embracing these changes which could improve efficiency.
Others we're maintaining that communication needed to be properly checked before it was released and this takes time. Consequences include being answerable to the minister etc. It isn't a risk many are willing to take.
Essentially, in using some of these technologies we are asking the government agencies to let go of the control of their brand which is not something Comms staff are ready to do at this point. What if someone says something offensive? What if staff say bad things about our agency? Can we trust our staff with this technology?
For starters, if people are saying bad things about your workplace they are already saying it. To their friends, in meetings, in the corridors, via email etc. These new technologies just gives the agency an opportunity to respond to the comments. Acknowledge mistakes where necessary or offer to take the issue offline to be discussed in greater detail if required.
Secondly, there are still laws in place. People can't just go around and say whatever they want online and not suffer the consequences.
For instance in Western Australia, an academic was charged for defamatory statements which we're published in an online science bulletin board (Rindos v Hardwick). Harwick made a statement which imputed that Rindos had engaged in sexual activity with a minor and that his entire career has been built not on field research at all, but on his ability to berate and bully. Whilst gossiping is rife within most workplaces, these statements we're published online where approximately 23,000 academics and students have access internationally and subsequently Hardwick was ordered to pay $40,000 in damages to Rindos as he couldn't justify the comments. People will need to be accountable for the things they say online, and having the right guidelines and policies in place will help you with this.
Finally, I actually reminded the group that people first thought the internet was scary and that we couldn't trust people with having an email account. Sounds silly now, but at the time people we're concerned. These days almost everyone has a work email address and often personal accounts as well.
Thank you guys! I'd promised my coworker that I can critique his effective photographer in Truro NS that careses, http://beachglassphoto.ca for a future post. In case you are searching for a photographer inside the outlying Nova Scotia locale, they truly really are really good.
Of course, I definitely ought to say the basic concept regarding this charming text was brilliantly provided via Krissy with Nail Haven Wax Bar. They absolutely are an excellent nail salons. I certainly enjoy a solid suggestion!
Inspirations For This Article
https://sunparkcommunities.com - Happy I stumbled upon these people.
https://titantransline.com - One of my favorites.
https://trelawnydental.com - Glad I found this business.
https://ontarioexteriorsolutions.ca - Glad I found this business.
http://www.umhn.ca - A really good site.

Posted in Business Service Post Date 01/13/2022

---